ANNA SGROSSO through Memory and Future
Abstract
On April 22nd, 2022, in the magnificent location of palazzo Gravina, the historic headquarters of the University of Naples 'Federico II', it was held a memorial day of Anna Sgrosso, a leading figure for the Neapolitan school of Architecture and a national reference point for the scientific-disciplinary sector of Representation of Architecture. [read more]
References
Alberti, L.B. (1960). I libri della famiglia. Bari: Laterza&figli [first handwritten edition I quattro Libri della famiglia, Vols. I-III, Firenze 1433-1434; Vol. IV, Firenze 1440]. <https://archive.org/details/218AlbertiILibriDellaFamigliaSi001> (accessed 23 May 2022).
Cundari, C., (a cura di). (2008). Una riflessione per continuare. Contributi per il XXX Convegno dell'UID vol. III – I riconoscimenti dell'UID. Roma: MG Sistemi editoriali S.r.l.
De Rosa, A., Sgrosso, A., Giordano, A. (2001). La geometria nell'immagine. Storia dei metodi di rappresentazione, 3 Vols. Torino: UTET.
Sgrosso, A. (1969). Il problema della rappresentazione dello spazio attraverso i tempi. Napoli: Stabilimento poligrafico IEM.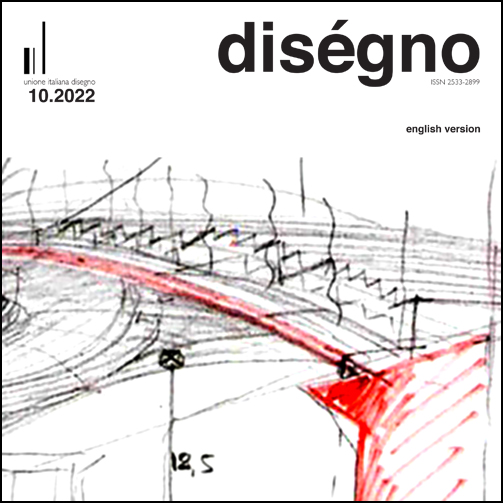 Downloads
How to Cite
[1]
B. Messina, "ANNA SGROSSO through Memory and Future", diségno, no. 10, pp. 239–242, Jun. 2022.
License
Copyright (c) 2022 diségno
This work is licensed under a Creative Commons Attribution 4.0 International License.