From Showing to Connecting. The Design of Exhibitions (Object Notes #1)
Keywords:
exhibitions, curating, display, graphic design, project
Abstract
The paper aims to focus within the history of exhibitions some experiences that are fundamental in describing the relationship between graphic design and exhibition practice. Through a selection of cases that have highlighted the qualities, disparities, and characterizing attributes of the exhibition system through design, the paper aims to read the project as a scenario of a production activity. The reading of some internal exhibitions in the 1980s and 1990s now become an opportunity to reflect on the relational system intrinsic to display practices. Starting from the reading and analysis of the editorial objects produced on the occasion of the exhibitions, the contribution attempts to show a relationship between the curator's work, the graphic project carried out, the professional figures involved and the result obtained.
The cases identified find in Germano Celant's curatorial practice a focus on the graphic qualities of the exhibition activities he imagined. This practice makes it possible to emphasize within the paper the theme of exhibition design as an instrument of connec- tion. And, at the same time it emphasizes the disciplines involved in collective exhibitions to narrate the device-exhibition and the production qualities of the imagined systems.
References
Aulenti, G. (1995a). La mia sfida a Wright. In Anfione e Zeto, No 11, p. 17.
Aulenti, G. (1995b). Opere in-relazione. In Anfione e Zeto, No 11, pp. 15, 16.
Camuffo, G., Dalla Mura, M. (Eds.). (2013). Graphic Design, Exhibiting, Curating. Bolzano: Bozen-Bolzano University Press.
Celant, G. (Ed.). (1981). Identité italienne. L'art en Italie depuis 1959. Firenze: Centro Di. Paris: Centre Georges Pompidou.
Celant, G. (Ed.). (1985). The European Iceberg: Creativity in Germany and Italy Today. Milano: Nuove Edizioni Gabriele Mazzotta.
Celant, G. (Ed.). (1994). The Italian Metamorphosis, 1943-1968. New York: Guggenheim Museum. Roma: Progetti Museali Editore.
Celant, G., Settembrini, L., Sischy, I. (a cura di). (1996). Biennale di Firenze. Il Tempo e la Moda. Milano: Skira.
Messina, M.G. (2015). Identité italienne a Parigi, Centre Pompidou, 1981: le ragioni di un catalogo-cronologia. In Elizabeth Mangini (a cura di). Palinsesti - Contemporary Italian Art On-line Journal, No 4, pp. 1-20. <https://teseo.unitn.it/palinsesti/article/view/799> (accessed 12 July 2022).
Monti, G. (2017). Luna Park. In Stefania Ricci (a cura di). Tra arte e moda. Firenze: Mandragora.
Pansera, A. (a cura di). (1982). Sedicesima Triennale di Milano: Esposizione internazionale delle arti decorative e industriali moderne e dell'architettura moderna. Firenze: Fratelli Alinari Editrice.
Vignelli Associates. (1990). design: Vignelli. New York: Rizzoli.
Vignelli, M. (2010). The Vignelli Canon. Zurigo: Lars Müller Publishers.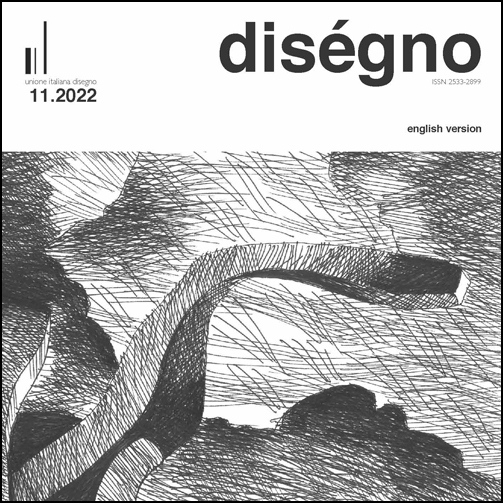 Downloads
How to Cite
[1]
E. Ferrari, "From Showing to Connecting. The Design of Exhibitions (Object Notes #1)", diségno, no. 11, pp. 223–232, Dec. 2022.
Section
Languages and Devices
License
Copyright (c) 2022 diségno
This work is licensed under a Creative Commons Attribution 4.0 International License.