Remember, You Are an Artist, Not a Scholar. Six Drawing Lessons by William Kentridge
Abstract
The extraordinary endeavour of William Kentridge is the testimony of an intense, many years and productive work that relates to the dynamics of a complexity located in the cultural and political context of belonging, so being able to interpret it means being confronted with a visual universe capable of reflecting a precise personal need, in privileging the medium of drawing and in the freedom to hybridize it with cinema and theatre (read more).
References
Burgio, V. (2014). William Kentridge. Milano: Postmedia.
Guarracino, S. (2010). The Dance of the Dead Rhino: William Kentridge's Magic Flute. In Altre Modernità, n. 4, pp. 268-278.
Huyssen, A. (2017). The Shadow Play as Medium of Memory in William Kentridge. In R. Krauss (a cura di). William Kentridge, pp. 77-98. Cambridge-London: MIT Press.
Kentridge, W. (2016). Sei lezioni di disegno. Cremona: Johan & Levi.
Kentridge, W. (2014). Six Drawing Lessons. Cambridge: Harvard University Press.
Kentridge, W. (2005). Black Box/Chambre Noire. Berlin: Deutsche Guggenheim., 99.
Krauss, R. (2000). "The Rock": William Kentridge's Drawing for Proection. In October, n. 92, pp. 3-35.
Le Borgne, F. (2013). Sobre Refuse The Hour, Kentridge e seus Espaços-Tempos de Criação. In Revista Brasileira de Estudos da Presença, n. 2, pp. 498-514.
Maltese, E. V. (a cura di). (2015). Platone. Repubblica. Roma: Newton Compton.
Maltz-Leca, L. (2013). Process/Procession: William Kentridge and the Process of Change. In Art Bulletin, n. 1, vol. 95, pp. 139-165.
Parker, P., Mokhesi-Parker, J. (1998). In the Shadow of Sharpeville. Apartheid and Criminal Justice. London: Macmillan Press.
Pelliccioni, F. (1972). Ascesa e tramonto del liberalismo in Sud Africa. In Africa, n. 4, pp. 651-658.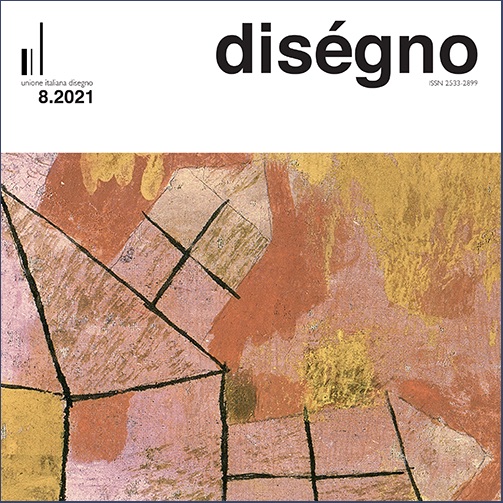 Downloads
How to Cite
[1]
M. Ciammaichella, "Remember, You Are an Artist, Not a Scholar. Six Drawing Lessons by William Kentridge", diségno, no. 8, pp. 237–244, Jul. 2021.
Section
Readings/Rereadings
License
Copyright (c) 2021 diségno
This work is licensed under a Creative Commons Attribution 4.0 International License.