The Process of Surveying Maquettes in Car Design
Keywords:
3D scan, car design, car concept, 3D modelling, physical modelling
Abstract
This work grew out of a desire to investigate the digital surveying process used in phases to define the concept of a morphologically complex product such as an automobile. This investigation was conducted by analysing the final steps of the first ten editions of the Specialized Master course in Transportation & Automobile Design at Politecnico di Milano University. In analysing the procedures to create the presentation models starting with clay studio models, four protocols were standardized and compared. Following this, some suggestions and guidelines were summarized to ensure that faithfulness to the design intent during the process would not fail. The ultimate goal of this work is to highlight the critical aspects of a process that is based on a quantitative method (the digital survey), but that requires a qualitative approach to be truly effective.
References
Bellini, M. (2019). Architettura, design e altro. In Diségno, n. 4, pp. 9-19.
Bernobich, E., Chirone, E. (1982). Development of the design of car bodywork from first concept to prototype. In Design Studies, vol. 3, n. 1, pp. 23-29.
Bouchard, C., Aoussat, A. (2003). Modellisation of the car design process. In International Journal of Vehicle Design, vol. 31, n. 1, pp. 1-10.
Bouchard, C., Aoussat, A., Duchamp, R. (2006). Role of sketching in conceptual design of car styling. In Journal of Design Research, vol. 5, n. 1, pp. 116-148.
Cheutet, F. (2007). 2D semantic sketcher for a car aesthetic design. In Proceedings CPI2007: Conception et Production Intégrées, Rabat, Maroc.
Elmquist, M. (2007). Vehicles for innovation and learning: the case of a neglected concept car project. In Knowledge and Process Management, vol. 14, n. 1, pp 1-14.
Guidi, G., Russo, M., Beraldin, J.A. (2010). Acquisizione 3D e modellazione poligonale. Milano: McGraw-Hill.
Koenig, G.K. (1962). Disegno, disegno di rilievo, disegno di progetto. In Quaderni dell'Istituto di Elementi dell'Architettura e Rilievo dei Monumenti, n. 1, pp. 5-25.
Krzywinski, J., Wölfel, C. (2012). Concept Creation in Transportation Design - Model and Tools. In DS 73-2 Proceedings of the 2nd International conference on Design Creativity, Glasgow, UK, 18th-20th September 2012, vol. 2, pp. 269-279.
Tovey, M., Porter, S., Newman, R. (2003). Sketching, concept development and automotive design. In Design Studies, vol. 24, n. 2, pp. 135-153.
Chavant. <http://www.chavant.com> (accessed 2020, October 24).
Jaguar design process. <https://bit.ly/37ahodV> (accessed 2020, October 23).
The design process: From the initial idea to the finished car. (27 gennaio 2017). <https://bit.ly/365dGmG> (accessed 2020, October 23).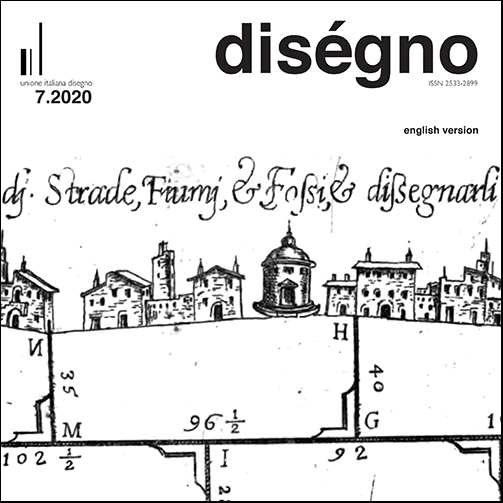 Downloads
How to Cite
[1]
F. Brevi and F. Gaetani, "The Process of Surveying Maquettes in Car Design", diségno, no. 7, pp. 141–150, Dec. 2020.
Section
For defining a reason between thought and project
License
Copyright (c) 2021 diségno
This work is licensed under a Creative Commons Attribution 4.0 International License.