The City Crown, or the 'Social Sublime'
Abstract
I have read La corona della città (The City Crown, in english) (fig. 1) three times. The first time –but I don't know if it can be considered valid– as a student, at the invitation of a Composition professor, who suggested: "Stop at Quaroni's introduction, everything else is superfluous". The complete reading took place a few years later, during my PhD years. I found the book flowing, at times amusing, thanks to the radical positions expressed in vehement tones. [read more]
References
Taut, B. (1919). Die Stadtkrone. Jena: Eugen Diederichs Verlag.
Taut, B. (1973). La corona della città (Die Stadtkrone). Introduzione di Ludovico Quaroni. Milano: Gabriele Mazzotta Editore.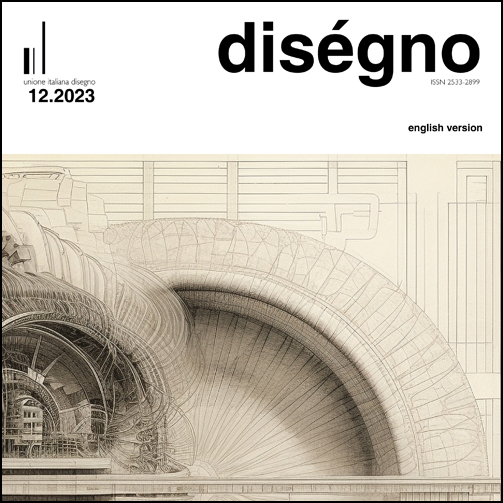 Downloads
How to Cite
[1]
D. Colistra, "The City Crown, or the 'Social Sublime'", diségno, no. 12, pp. 227–232, Jun. 2023.
Section
Readings/Rereadings
License
Copyright (c) 2023 diségno
This work is licensed under a Creative Commons Attribution 4.0 International License.