UID Study Day
Abstract
The unexpected need for distancing that characterized 2020, deeply influencing the habits of individuals and society, also affected the scientific community of the Unione Italiana per il Disegno which, after 41 consecutive annual meetings, had to postpone to next year the ritual meeting that every year sees teachers and scholars in the disciplines of representation interact in a fruitful exchange of studies and experiences. While waiting to return to the possibility of an in-presence meeting and not willing to renounce to present in public and collective form the many initiatives carried out by the scientific society in the last year, a UID Study Day was organized, an opportunity for remote discussion aimed at celebrating the incessant activity of the members of a lively community such as that of the Drawing. Thus, at 9 a.m. on 18 September 2020, using the telematic link set up by the Padua University, the UID President, Francesca Fatta, started the Study Day, divided into three consequential parts (read more).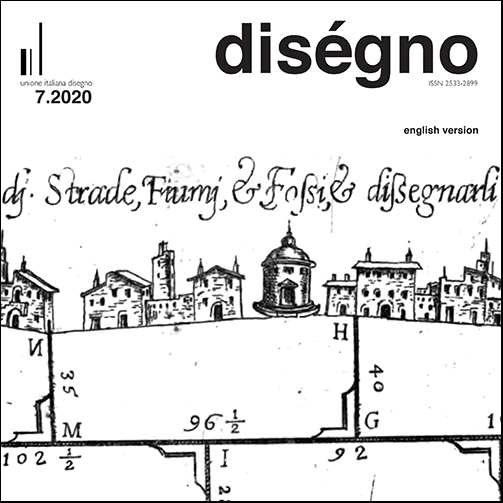 Downloads
How to Cite
[1]
V. Menchetelli, "UID Study Day", diségno, no. 7, pp. 257–259, Dec. 2020.
License
Copyright (c) 2021 diségno
This work is licensed under a Creative Commons Attribution 4.0 International License.