The Reason of Drawing as Narration
Abstract
The 38o Convegno internazionale dei docenti delle discipline della Rappresentazione took place in September 2016 in Florence. It focused on the subject The reasons of Drawing, and particularly on the new ways of thinking, shaping, and managing new complexities, which are possible thanks to contemporary graphical and technical media and resources.
Focus 4 dealt with The reasons of drawing as narration, and developed their discussions around the possibilities that drawing brings when considering its qualities as a metalan- guage, its limits, and its ability to set an instrumental basis to various different scientific fields to be used by architects, designers, and urban planners.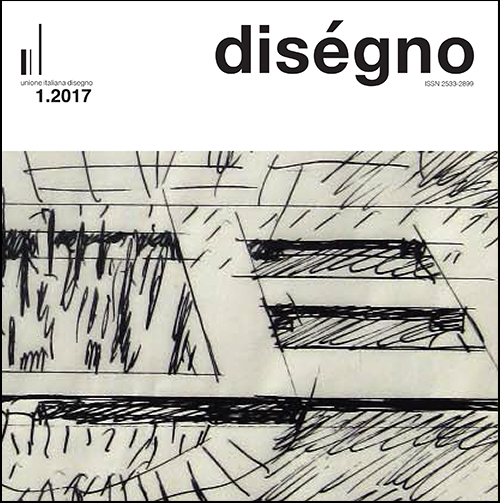 How to Cite
[1]
P. Chías Navarro, "The Reason of Drawing as Narration", diségno, no. 1, pp. 125-130, Sep. 2017.
Section
The reasons of drawing as narration