Livio Sacchi. Metropoli il disegno delle città 2. Roma: Gangemi Editore International 2018
Paolo Giandebiaggi

Dipartimento di Ingegneria e Architettura, Università di Parma, paolo.giandebiaggi@unipr.it
Abstract
After the interest in the themes of the city was reduced at the end of the twentieth century, while at least until the end of the '70s they were so popular, with the new millennium these issues exploded again and today the mutual relationship between urbs and cives, the physical and the relational reality, the infrastructures and the people are very relevant (read more).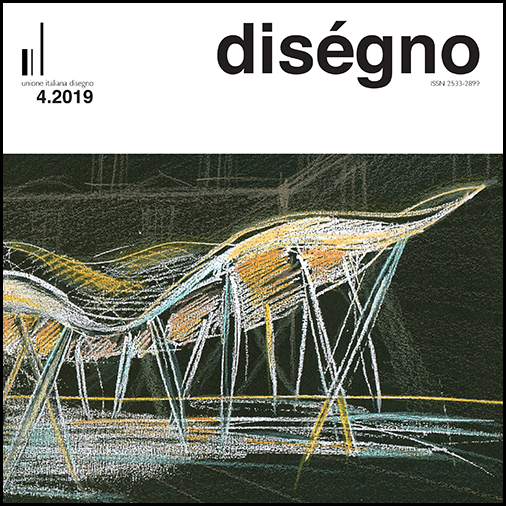 How to Cite
[1]
P. Giandebiaggi, "Livio Sacchi. Metropoli il disegno delle città 2. Roma: Gangemi Editore International 2018", diségno, no. 4, pp. 254-255, Jun. 2019.

This work is licensed under a Creative Commons Attribution-NonCommercial-NoDerivatives 4.0 International License.