Formalisms, Methods and Tools for the Large-Scale Morphological Analysis of Architectural Heritage Shapes
Abstract
L'architecture historique est probablement l'un des domaines les plus appropriés pour comprendre dans quelle mesure la production culturelle des différentes régions d'un territoire participe à la construction d'une identité commune. En raison de leur nature distincte, ainsi que de leur diffusion croissante, les technologies numériques ouvrent aujourd'hui de nouvelles opportunités pour l'analyse croisée d'une grande quantité d'objets, loin dans l'espace mais proches dans les caractères (typologies, styles, règles de composition, etc.). Cette opportunité pourrait stimuler la création de cadres scientifiques innovants pour améliorer l'étude historique, artistique et technique des liens entre les formes architecturales et les interactions sociales dans l'espace et le temps. Cette question réunit l'étude des natures sémantiques et géométriques des formes architecturales avec la conception et le développement de systèmes d'information capables d'aborder la recherche expérimentale sur la variabilité des formes. Cet article présente les principales lignes de recherche que le laboratoire MAP compte mener dans les cinq prochaines années autour de cet enjeu.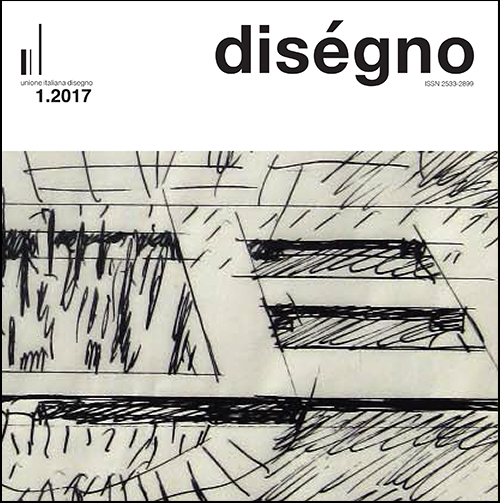 How to Cite
[1]
L. de Luca, "Formalisms, Methods and Tools for the Large-Scale Morphological Analysis of Architectural Heritage Shapes", diségno, no. 1, pp. 103-112, Sep. 2017.
Section
The Reasons of Drawing as Document and Protocol for the Representation
Copyright (c) 2017 diségno
This work is licensed under a Creative Commons Attribution 4.0 International License.