Writing and Multimedia. Redesigning the Futuristic Experience
Vincenzo Cirillo

Department of Architecture and Industrial Design, University of Campania "Luigi Vanvitelli", vincenzo.cirillo@unicampania.it
Keywords:
kinetic typography, video graphics, multimedia communication
Abstract
 This paper is part of the study of writing design (i.e. the graphic sign of writing) and of the concept of movement. It is placed within the context of historical references on the design of writing (as an archaic sign, pictogram, ideogram) and representation technologies (from calligraphy to typography). The relationship between graphic design (writing) and movement (animation) has been addressed in the digital environment through the design of video-graphic products analyzed on the basis of: visual theories of typographic composition; the figurative-generative languages of graphic signs, relational contexts (chromatic, dimensional, formal) along with the integration between image and photo-cinematography (where present); the duration of the audiovisual spot; of the sound component as a key to emotional reading functional to the visual narrative; of communication strategies. Kinetic typography, which integrates movement and writing, is therefore the object of study of this paper. In the field of graphic design and specifically of drawing discipline, two aspects will be evaluated: technological innovation, which made possible the video-graphic representation of the movement while physical time passes; audiovisual languages and compositional criteria for the figurative management of writing and multimedia communication. The realized projects are configured as short-term video-graphic ads and are developed in the context of audiovisual narrative in relation to the creative relationship between writing and: acting; sound; title design; heritage.
References
Arnheim, R. (1962). Arte e percezione visiva. Milano: Feltrinelli.
Bellantoni, J., Woolman, M. (2001). Type in motion. London: Thames & Hudson.
Carpi, G., Villanti, F. (a cura di). (2018). Il Futurismo. Anni '10 - Anni '20. Milano: Skira.
Castellano, A., Falcidieno, M.L. (2012). Sound emotion. Cinema & Advertising. Milano: Franco Angeli Ed.
De Micheli, M. (1981). Le Avanguardie artistiche del Novecento. Milano: Feltrinelli.
Falcidieno, M.L. (2006). Parola disegno segno. Comunicare per immagini. Segno, significato, metodo. Firenze: Alinea.
Falcidieno, M.L. (2008). Il ruolo del disegno nella comunicazione. Firenze: Alinea.
Lee, J. C., Forlizzi, J. e Hudson, S.E. (2002). The kinetic typography engine: an extensible system for animating expressive text. In: Beaudouin-Lafon, Michel (eds.) Proceedings of the 15th annual ACM symposium on User interface software and technology. October 27-30, 2002, Paris, France. pp. 81-90.
Gasek, T. (2011). Frame-By-Frame Stop Motion: The Guide to Non-Puppet Photographic Animation Techniques. Abingdon: Taylor and Francis.
Gombrich, E.H. (1994). The Image and the Eye. London: Phaidon Press.
Marinetti, F.T. (20 February 1909). Fondazione e manifesto del Futurismo. Le Figaro, p. 1.
Marinetti, F.T. (1912). Manifesto tecnico della letteratura futurista. Milano: Direzione del Movimento Futurista.
Marinetti, F.T. (1913). L'immaginazione senza fili e le parole in libertà. Milano: Direzione del Movimento Futurista.
Vallière, T.R. (1982). Norman McLaren: Manipulator of Movement. Newmark: University of Delaware Press.
Zerlenga, O. (2007). Dalla grafica all'infografica. Foggia: G. Grenzi.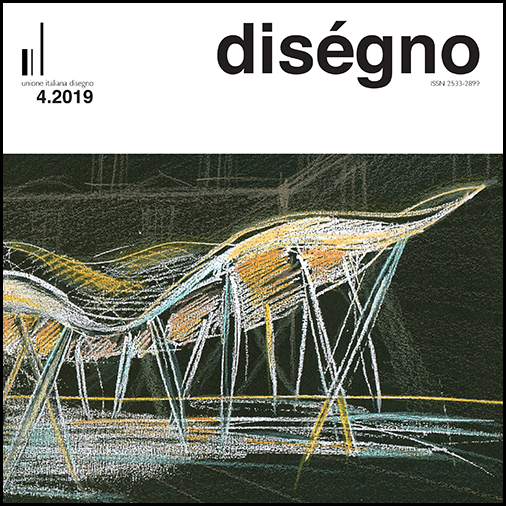 How to Cite
[1]
V. Cirillo, "Writing and Multimedia. Redesigning the Futuristic Experience", diségno, no. 4, pp. 149-160, Jun. 2019.
Section
Means and Media of Representation and Visual Culture

This work is licensed under a Creative Commons Attribution-NonCommercial-NoDerivatives 4.0 International License.