Survey 4.0: the Challenge of Complexity
Paolo Giandebiaggi

Department of Engeneering and Architecture, University of Parma
Abstract
L'ambito del Rilievo ha avuto nel tempo periodi di maggiore o minore considerazione, direi anche di mera attenzione dei cultori, accademici e non, che si sono confrontati nel campo del Disegno. Ciò è dovuto all'ampio spettro di interessi culturali che sono presenti in tale sfera: dalla geometria al progetto, dalle tecniche ai sistemi, nell'enorme varietà di scala dei focus considerati dall'oggetto al paesaggio.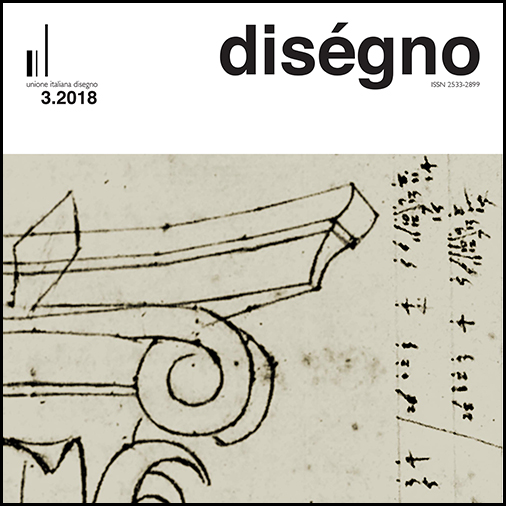 How to Cite
[1]
P. Giandebiaggi, "Survey 4.0: the Challenge of Complexity", diségno, no. 3, pp. 191-202, Dec. 2018.

This work is licensed under a Creative Commons Attribution-NonCommercial-NoDerivatives 4.0 International License.